How to connect VPN on iOS:
Download and install "OpenVPN Connect" App from App Store.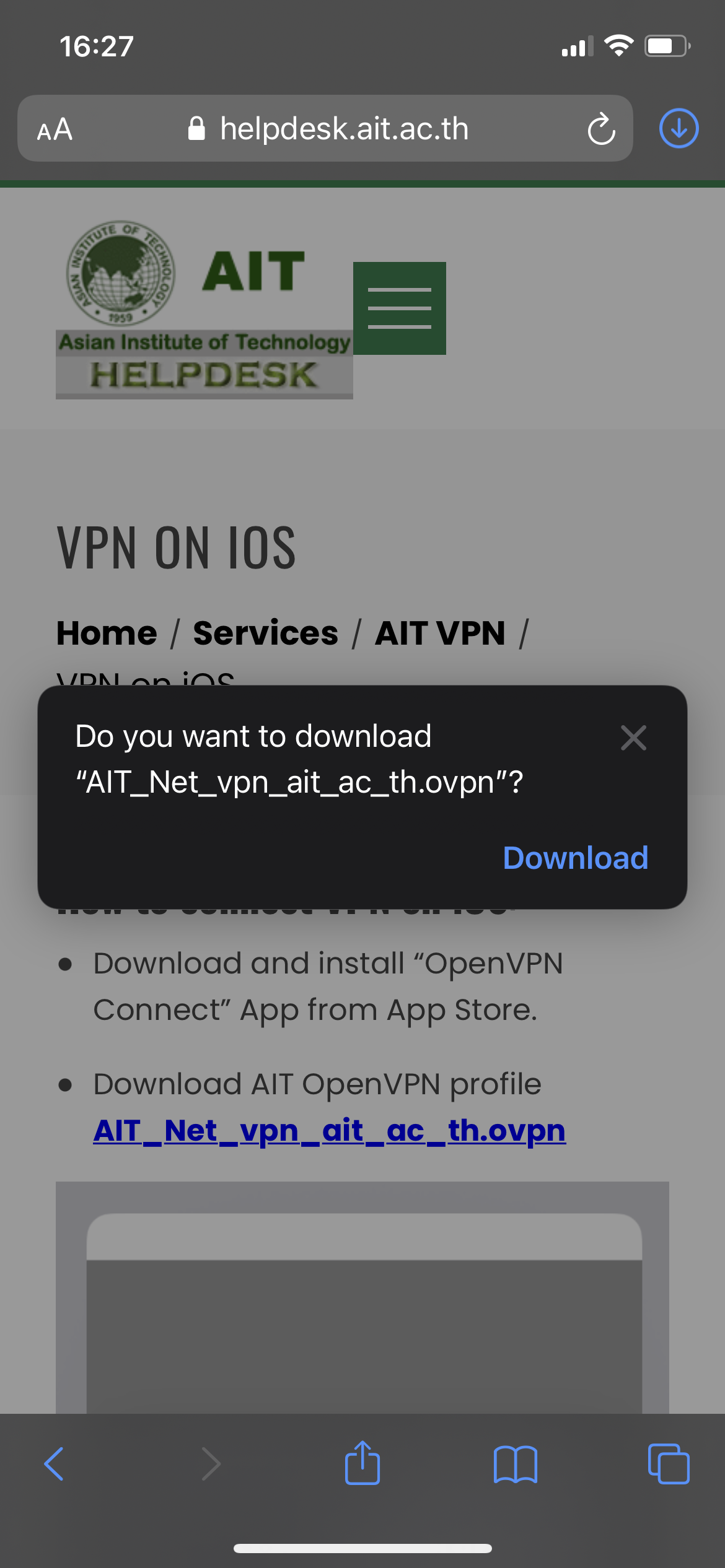 Normally the download file will save in "Files". Go to "Files" and select AIT_Net_vpn_ac_th.ovpn to open.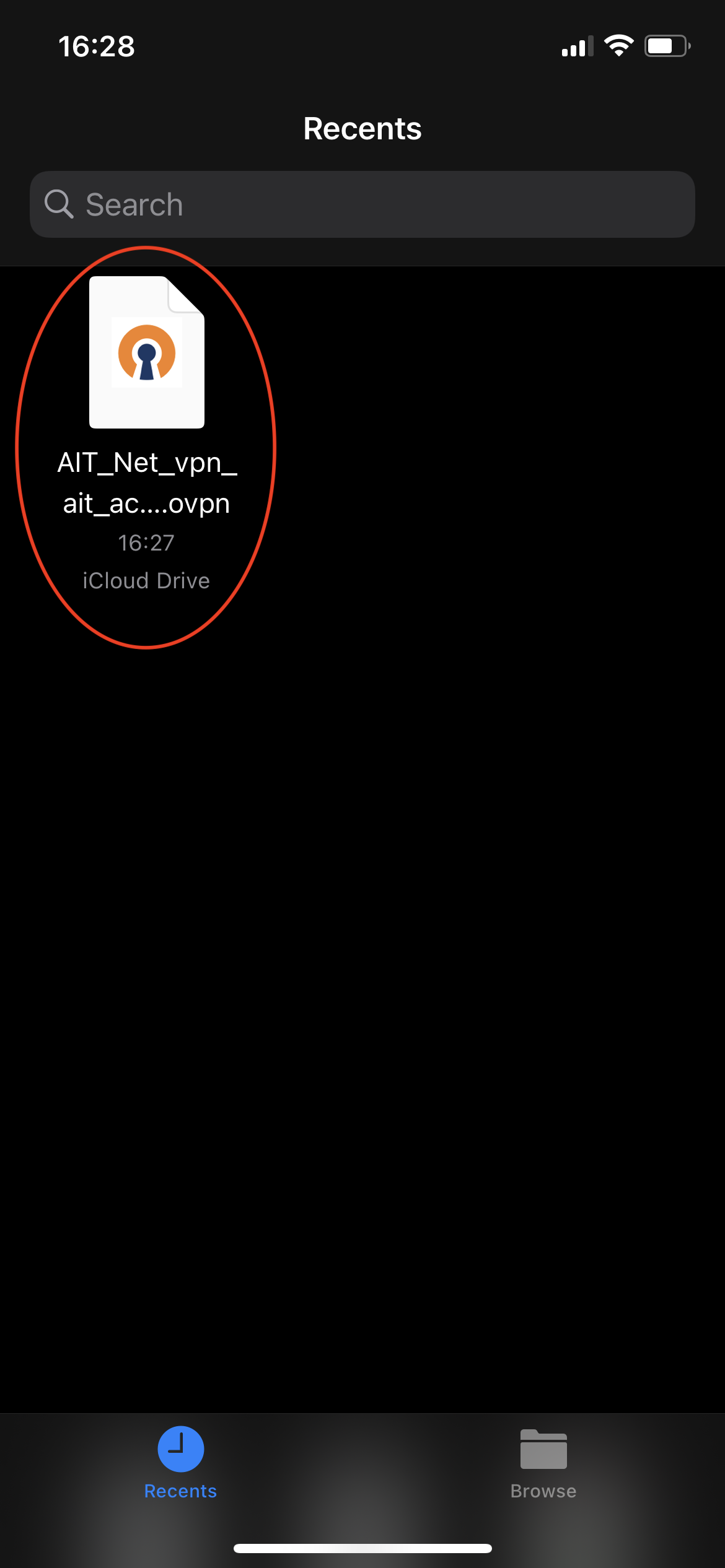 Press Share icon then choose OpenVPN to open VPN profile.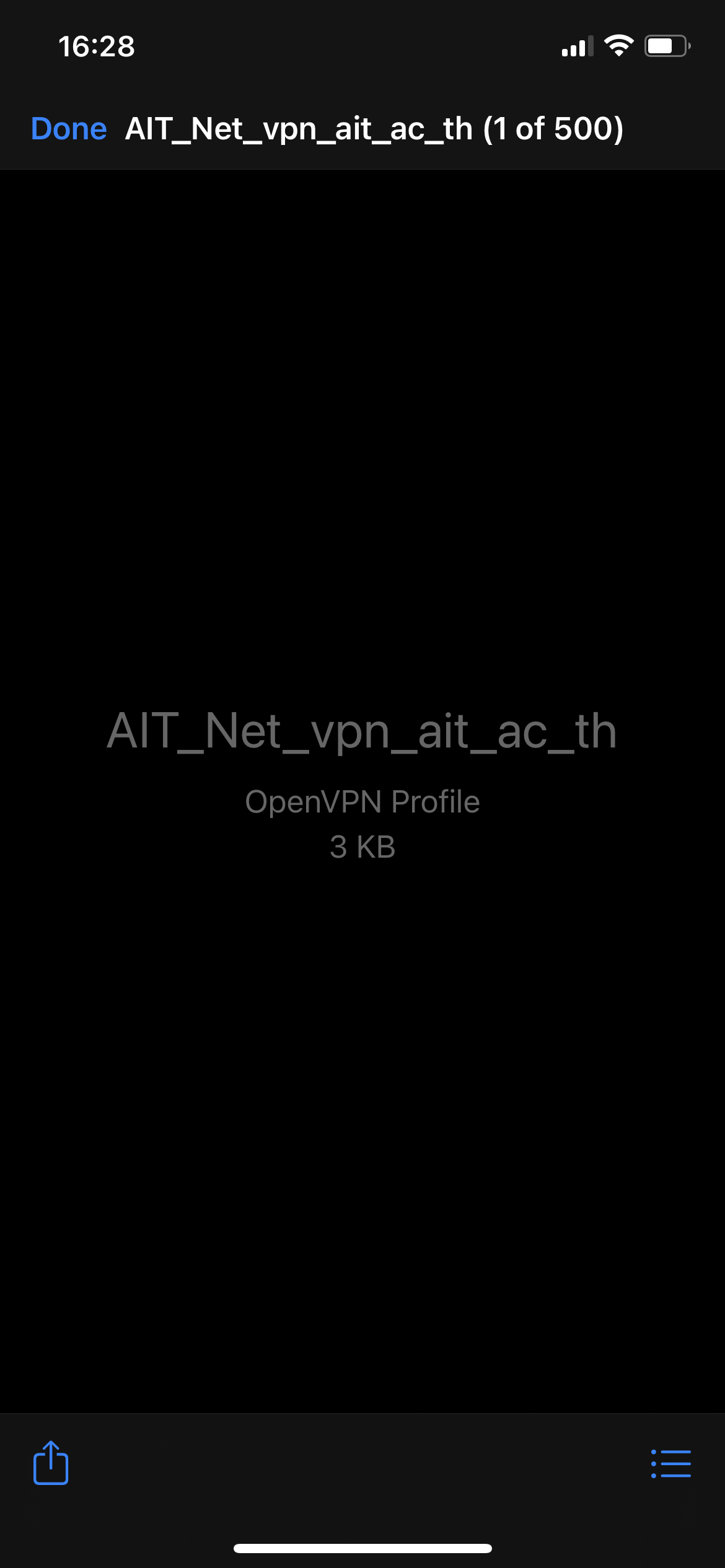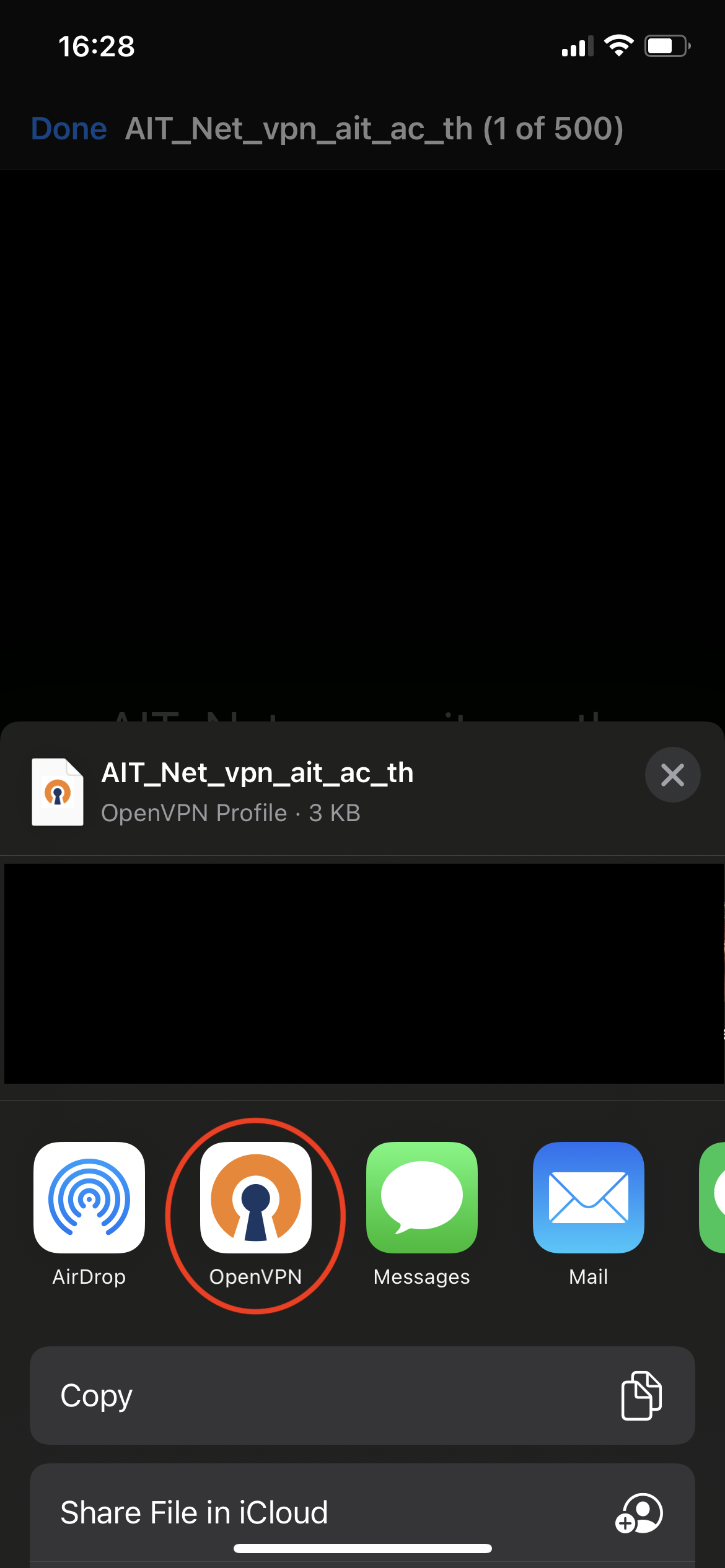 Press "ADD" to add AIT VPN profile.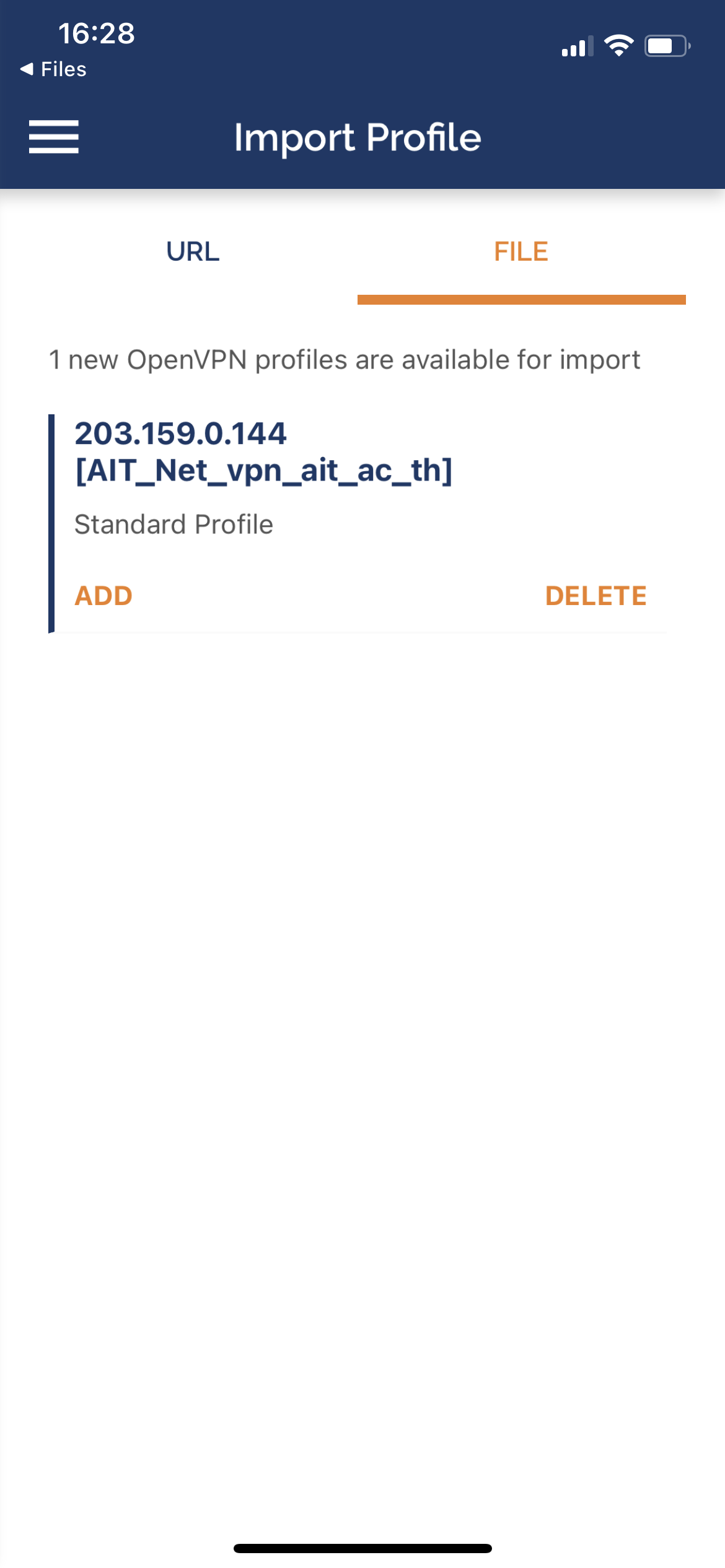 Type your AIT username then press "ADD".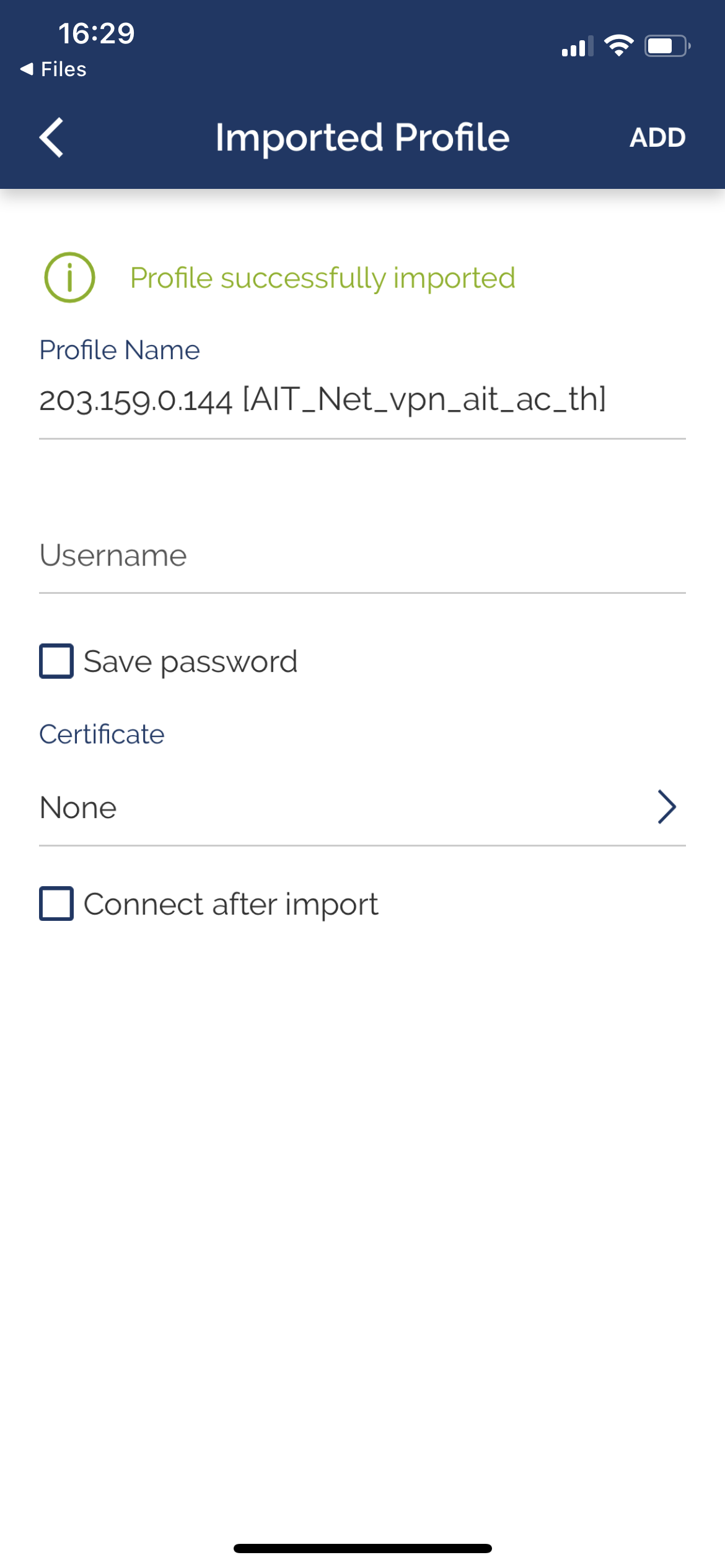 Press "Allow" to allow OpenVPN to add VPN configurations on you phone. Then enter your device passcode.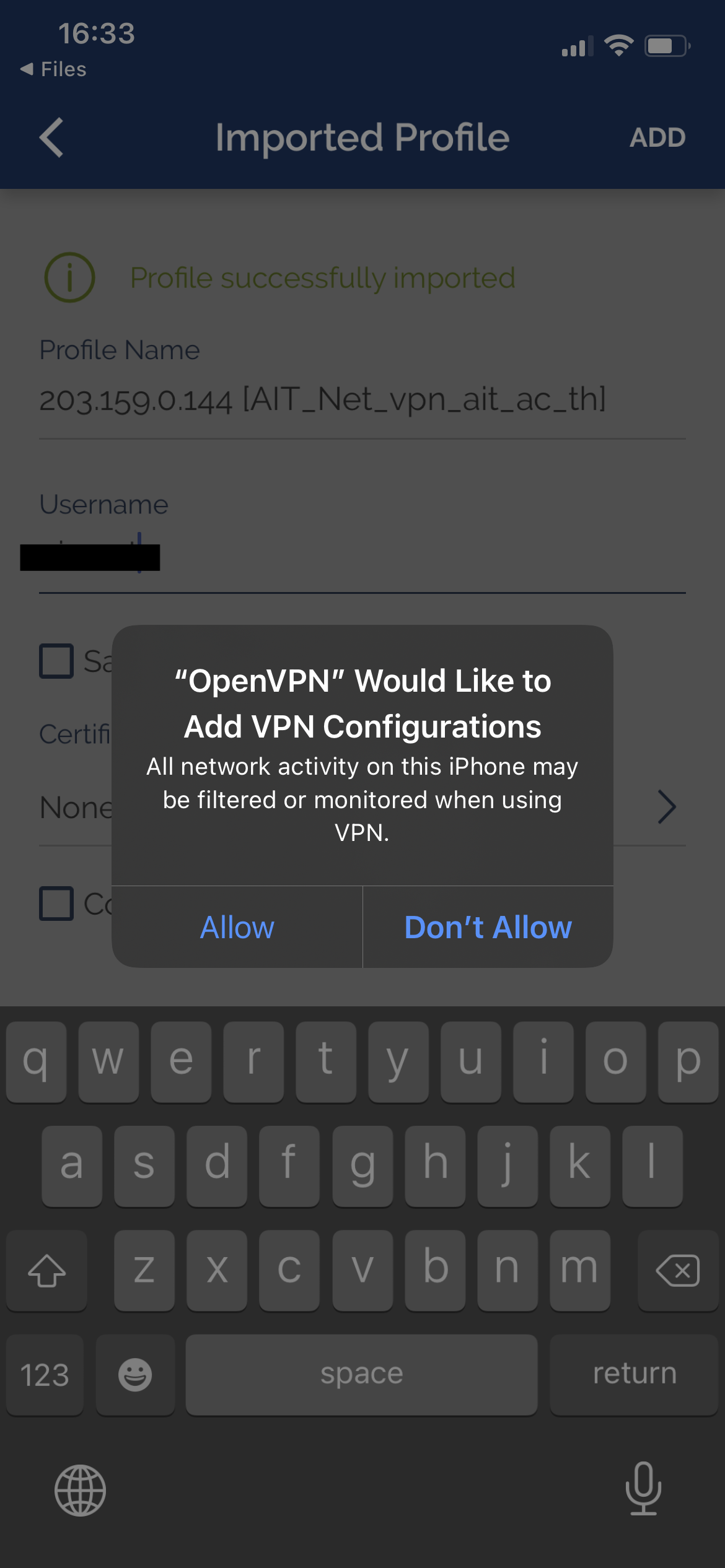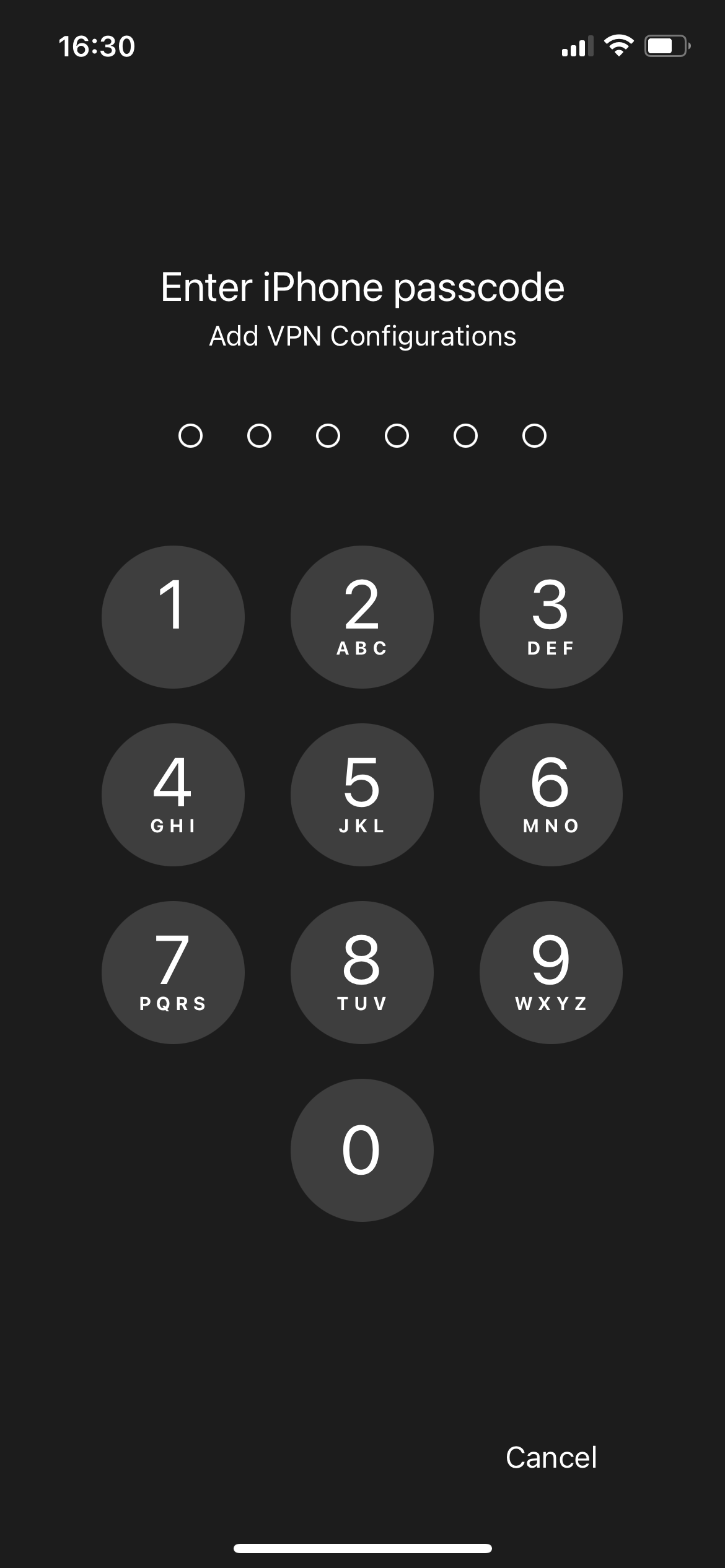 To connect to VPN press the button to turn on VPN connection.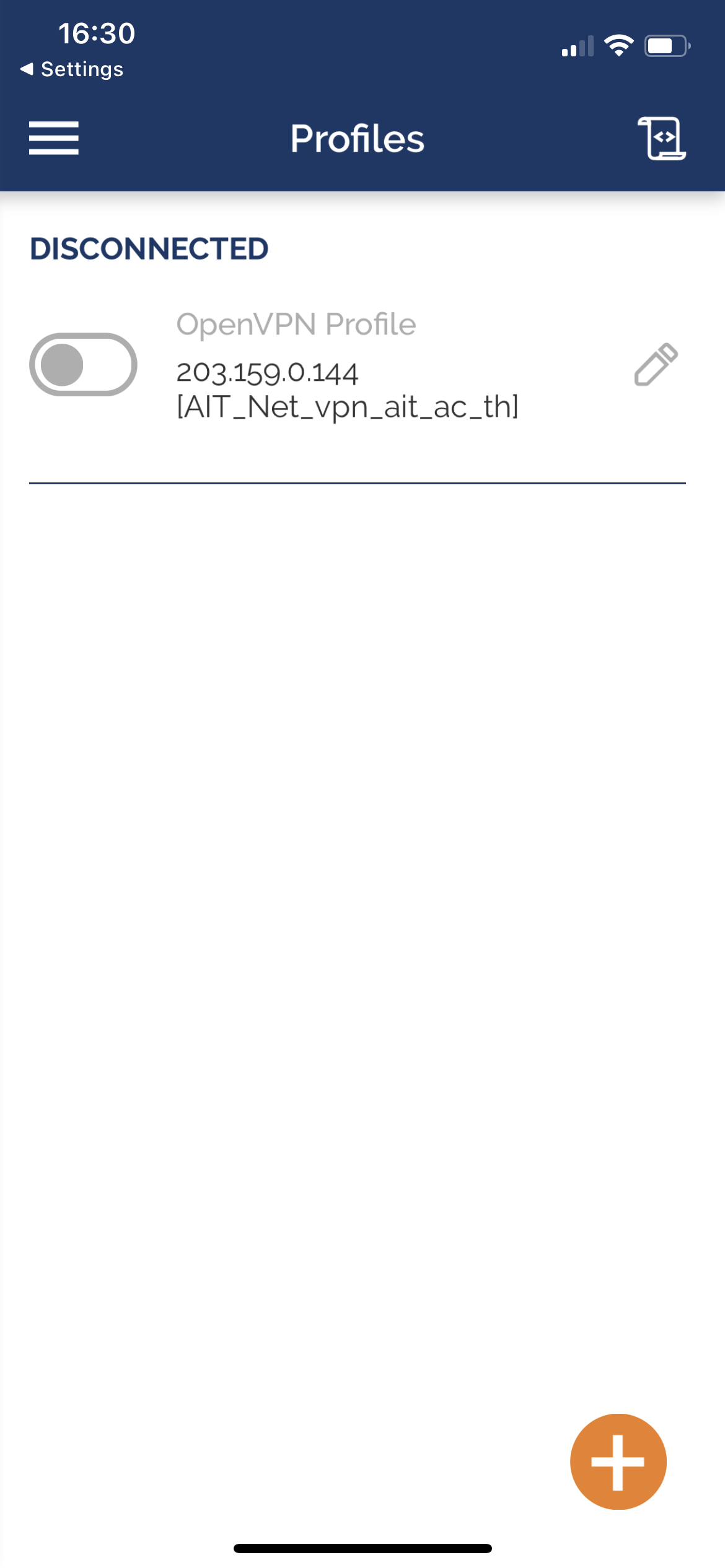 Type your AIT password then press "OK".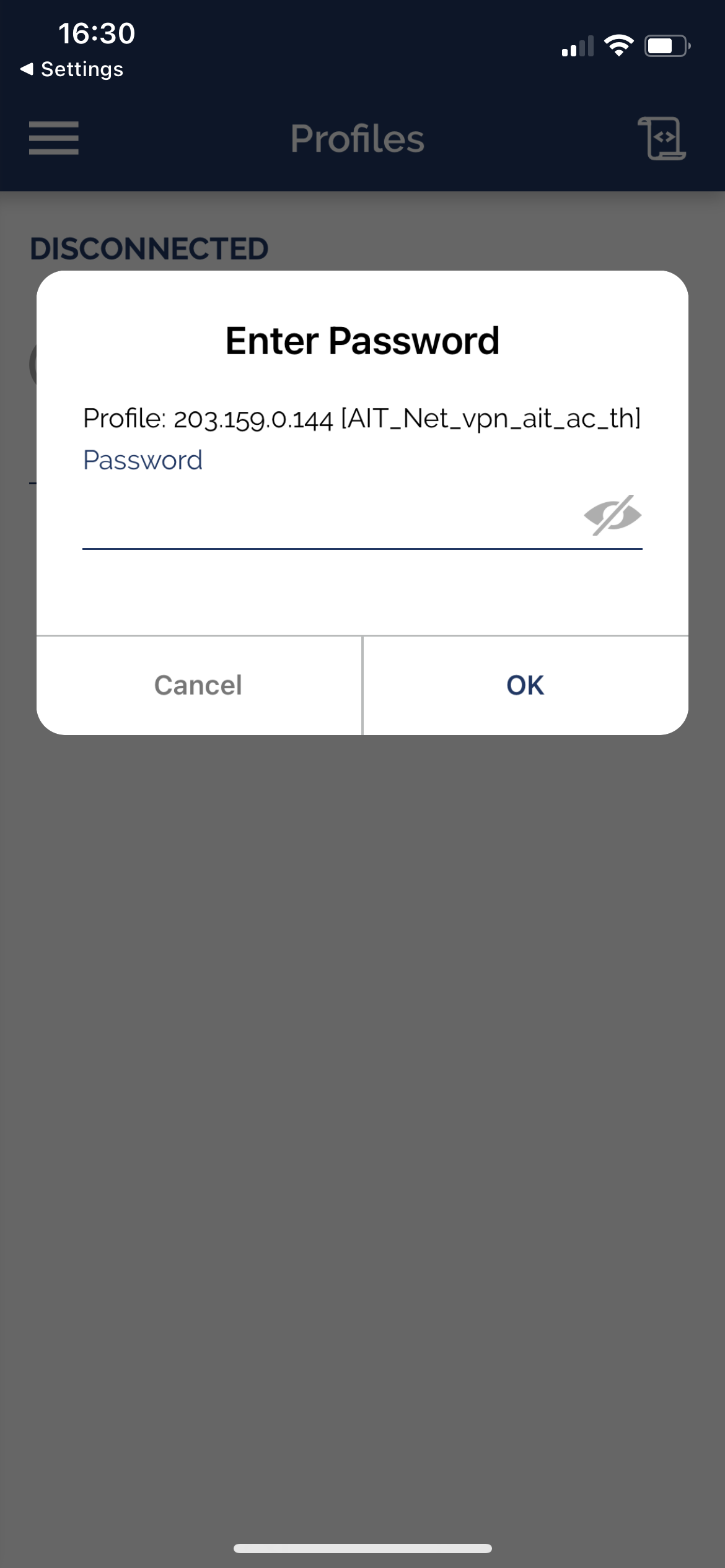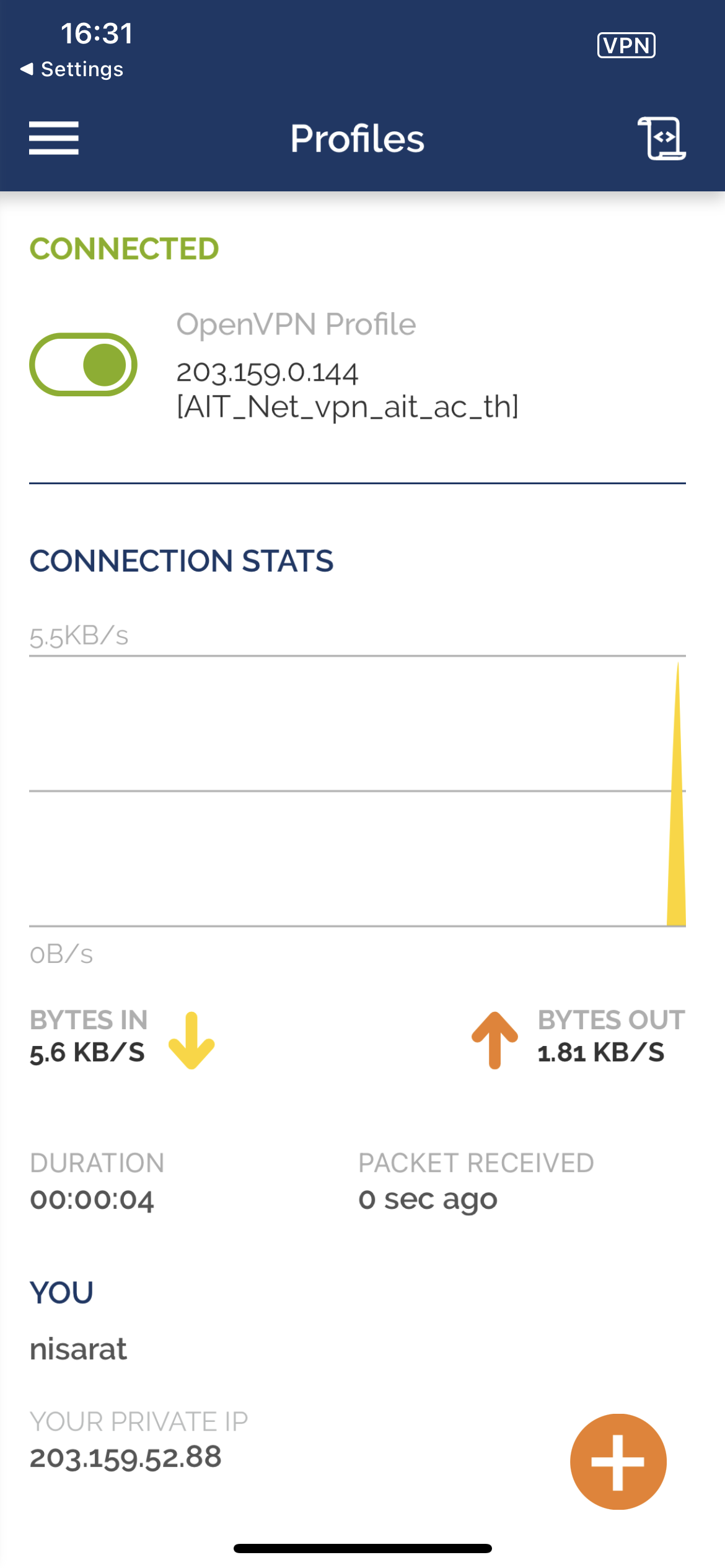 To disconnect, press the green button then press "OK".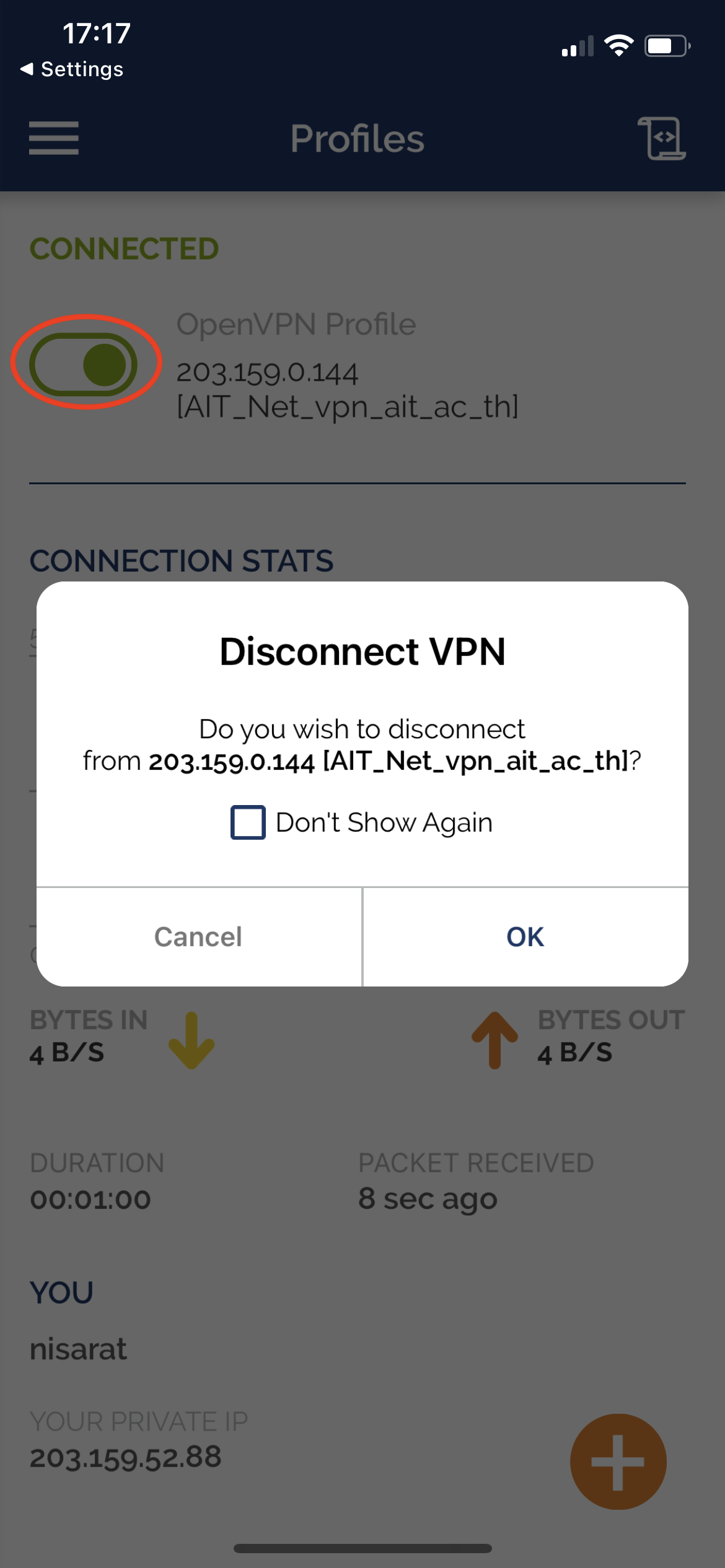 You already disconnected.